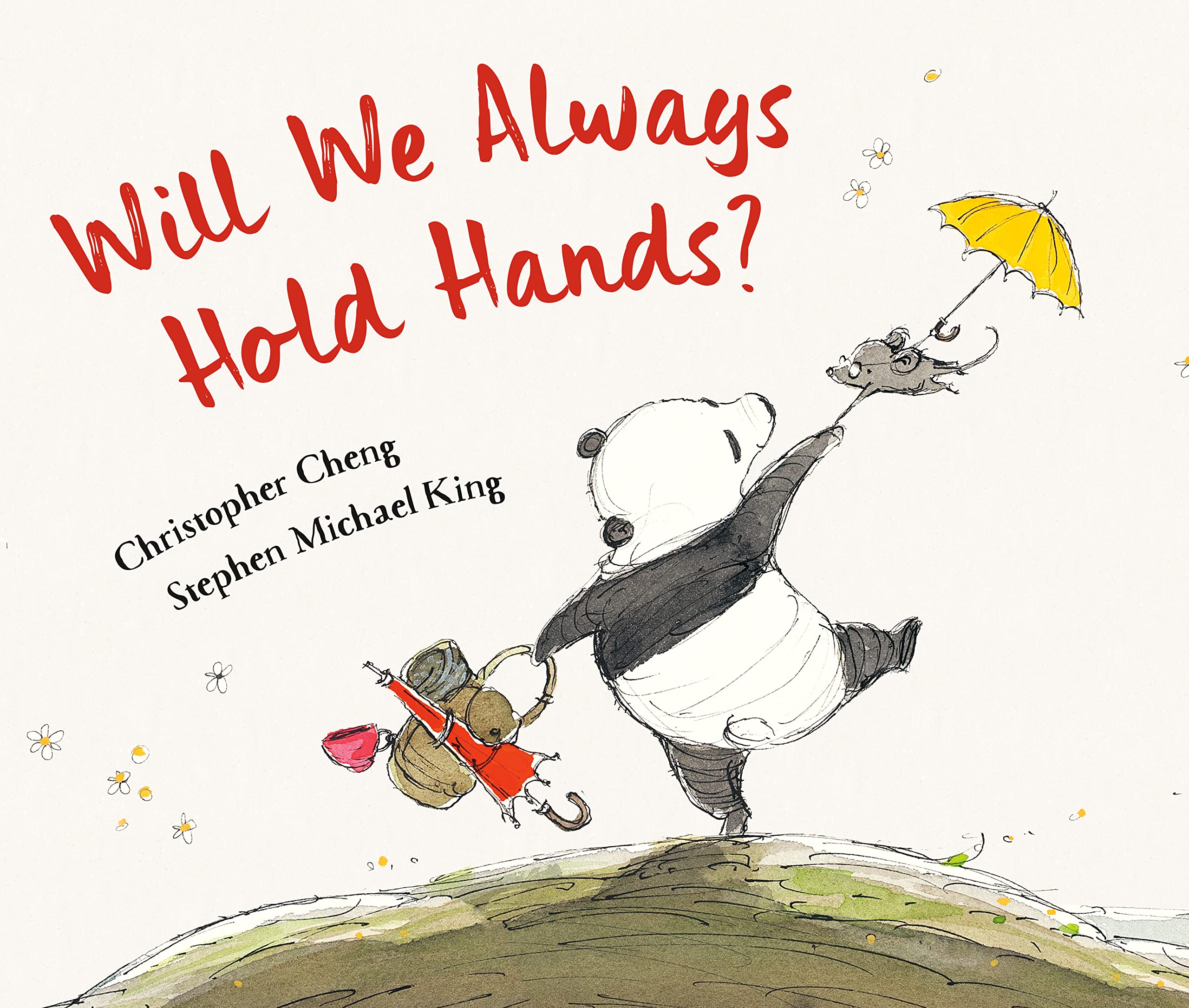 Will We Always Hold Hands?
Rat asks his friend Bear if they will always hold hands, even when they are really old. Bear responds that they will even when he's so old that his fur is gray. And, he adds, he will even hold Rat's tail so he won't trip over it. Rat wants to know if Bear will hold his hand when Rat is sleepy or when Bear reads scary stories aloud. Of course, Bear answers, he will hold his hand even when he snores. But what if Rat stubs his toe and gets all crotchety? Bear will still hold Rat's hand and will even try to make his stubbed toe better.
In this sweet story, told in a series of questions and answers, Christopher Cheng weaves a tale of deep friendship and love. The lyrical writing has sprinkles of humor to lighten the rather serious theme of the never-ending, deep, and loving friendship he conveys. Warmth is exuded through every carefully-crafted phrase, and readers and young listeners will be engaged every step of the way. The beautiful illustrations created by Stephen Michael King are the perfect complement to this rich story and have just enough details to keep young listeners enthralled. A winner!