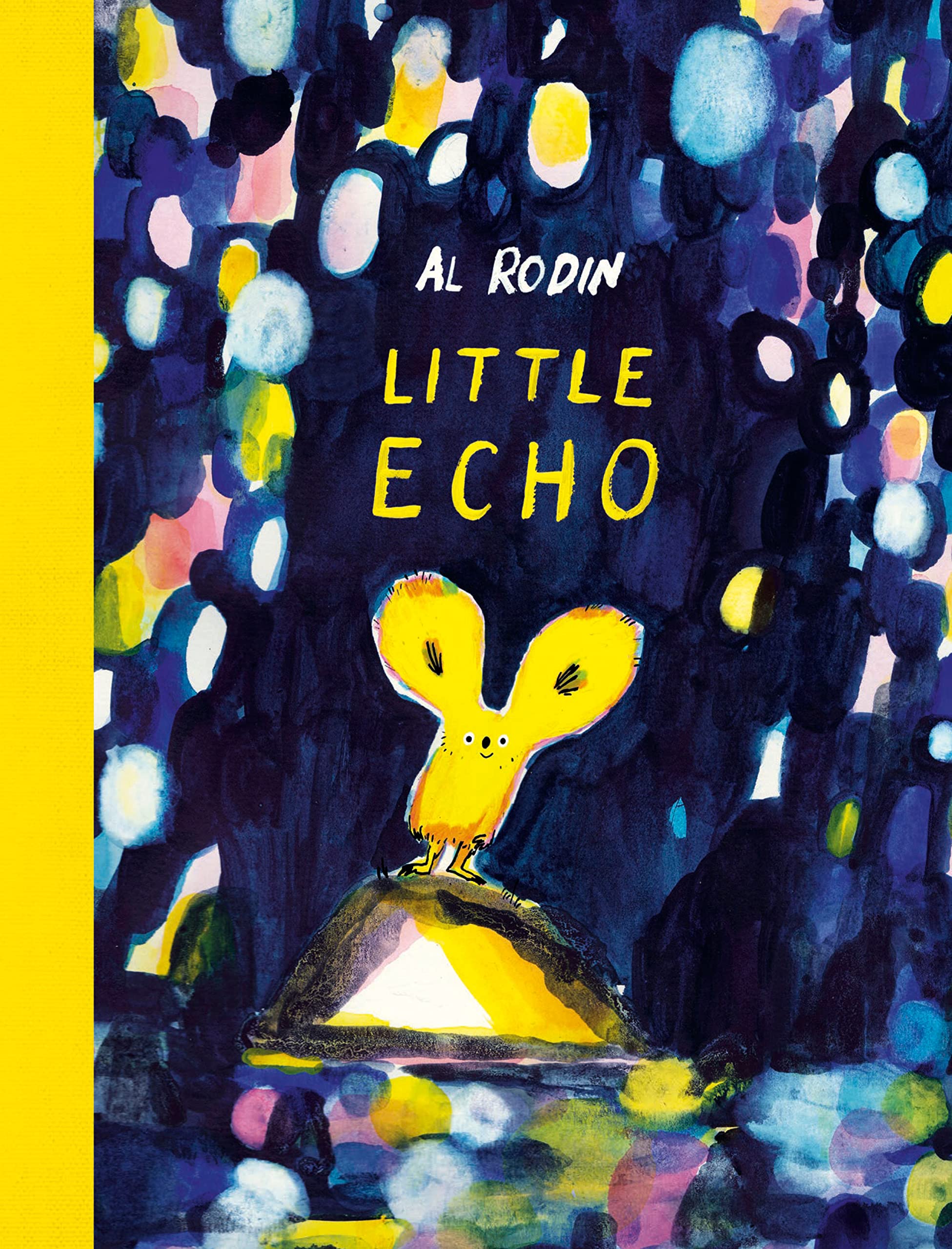 Little Echo searches for sounds. Too afraid to speak, she simply echos what she hears: the cacophony of owls and the clamor of a young boy named Max scraping his shovel against the surface of a rock during his treasure-seeking adventures. Little Echo doesn't have the courage to engage, though she longs to be with others. Things change as quickly as a few beats of a human heart when she realizes Max's life is in danger. For the first time in her life, she musters the strength to yell, "run!" Her fortitude saves him from the grasp of a salivating bear and is the catalyst of an endearing friendship.
Little Echo is award-winning illustrator Al Rodin's debut book. It's a precious story about companionship and overcoming fears. It's also a tale of hope and will. The characters are adorable, and the illustrations are spectacular.
Shy children ages four to eight who yearn to find their inner voices will be heartened by this book. Additionally, it's ideal for preschool and early elementary school educators to use as a resource for teaching compassion and understanding. It's likely to become a classroom favorite.