Henry David Thoreau by Laura Dassow Walls review radical, unsettling, relevant
A superb new biography of the seer of Walden Pond reconsiders his reputation as tax-refuser, recluse, environmentalist and writer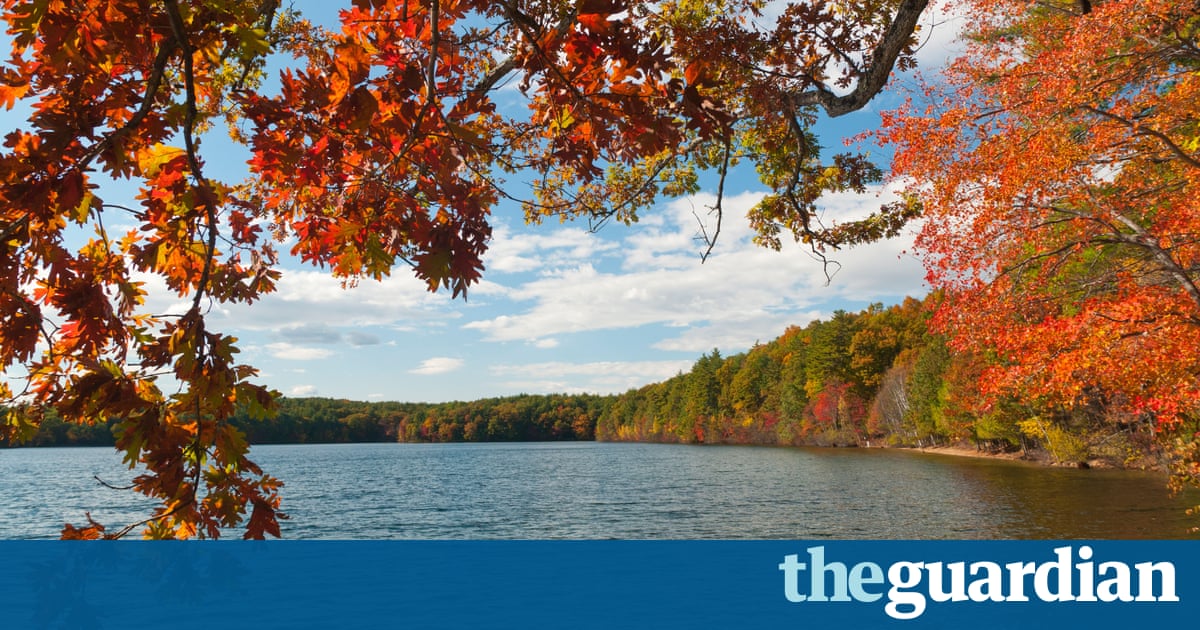 In March 1845, Henry David Thoreau borrowed an axe and set off for Walden Pond, near his home in Concord, Massachusetts. He was going to build a hut, and he knew exactly where: on a spot near the water, backed by a pine grove and fronted by smaller pines and a chestnut tree. Before stopping for his first lunch break, Thoreau had cut and trimmed enough of these pines to make the houses main timbers.
Then he paid $4.28 to buy a shanty from a railroad worker who was moving on the line had just been built past Walden Pond. Thoreau dismantled it and dried its planks in the sun to become the huts roof and sides. He laid a chimney foundation using cobblestones from the pond. When he finished the house that autumn, it had weatherproof shingles on the outside, neat plastering inside and a few carefully counted possessions: three chairs, a desk, one cup, two forks. He planted rows of potatoes, corn and peas and miles of white beans making the earth say beans instead of grass, as he put it. The project had begun: Thoreau would live there, dedicating himself to the principle of simplicity. He would observe nature and write.
The idea had come from his friend and neighbour, Ralph Waldo Emerson, who said a writer must have a hideaway. Walden was an obvious choice: Thoreau knew it well, and had spent lazy days in his youth drifting in boats on the pond, playing his flute. Now, he had a more serious purpose. He lived for two years in the hut, then spent a further seven working up his notes for publication. When he produced Walden, he made the earth say a lot more than beans. This cranky, observant, mystical, polemical, exhilarating masterpiece became a classic of 19th-century Americana, studied by schoolchildren and stuffed into pockets for journeys on the road with generations of young idealists. Through this and his essay Civil Disobedience, which urged non-violent political resistance and the principled withholding of taxes, Thoreau called on Americans to tune in, drop out and seize control.
Walden had a rousing effect on me when I first read it. It still does, but I now find it disquieting, too. Besides nature lovers, Thoreau speaks to a spirit of refusal that runs through the modern US (and elsewhere). This spirit rejects political institutions, large-scale civic structures and tax-paying, in favour of holing up in a woodland fastness following only ones raw sense of personal rightness. It unnerves me to read the famous line in Civil Disobedience, That government is best which governs not at all. It sounded good once; now it evokes the kind of thinking that considers public healthcare an evil.
Others have raised milder doubts. After Walden came out, Thoreaus friends and critics alike voiced surprise at the books portrayal of a proud recluse, when they knew that Thoreau had gone on doing regular handyman work around Concord during those years, as well as popping home once a week for dinner prepared by the family cook. Friends visited him all the time, despite his lack of a full set of forks. He was a frequent visitor to other households so much so that Emersons young son Edward was surprised to learn that Thoreau had been officially resident at the pond during a time when he thought the writer was living with them.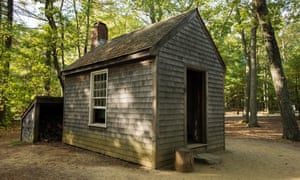 Read more: https://www.theguardian.com/books/2017/aug/10/henry-david-thoreau-a-life-by-laura-dassow-walls-review