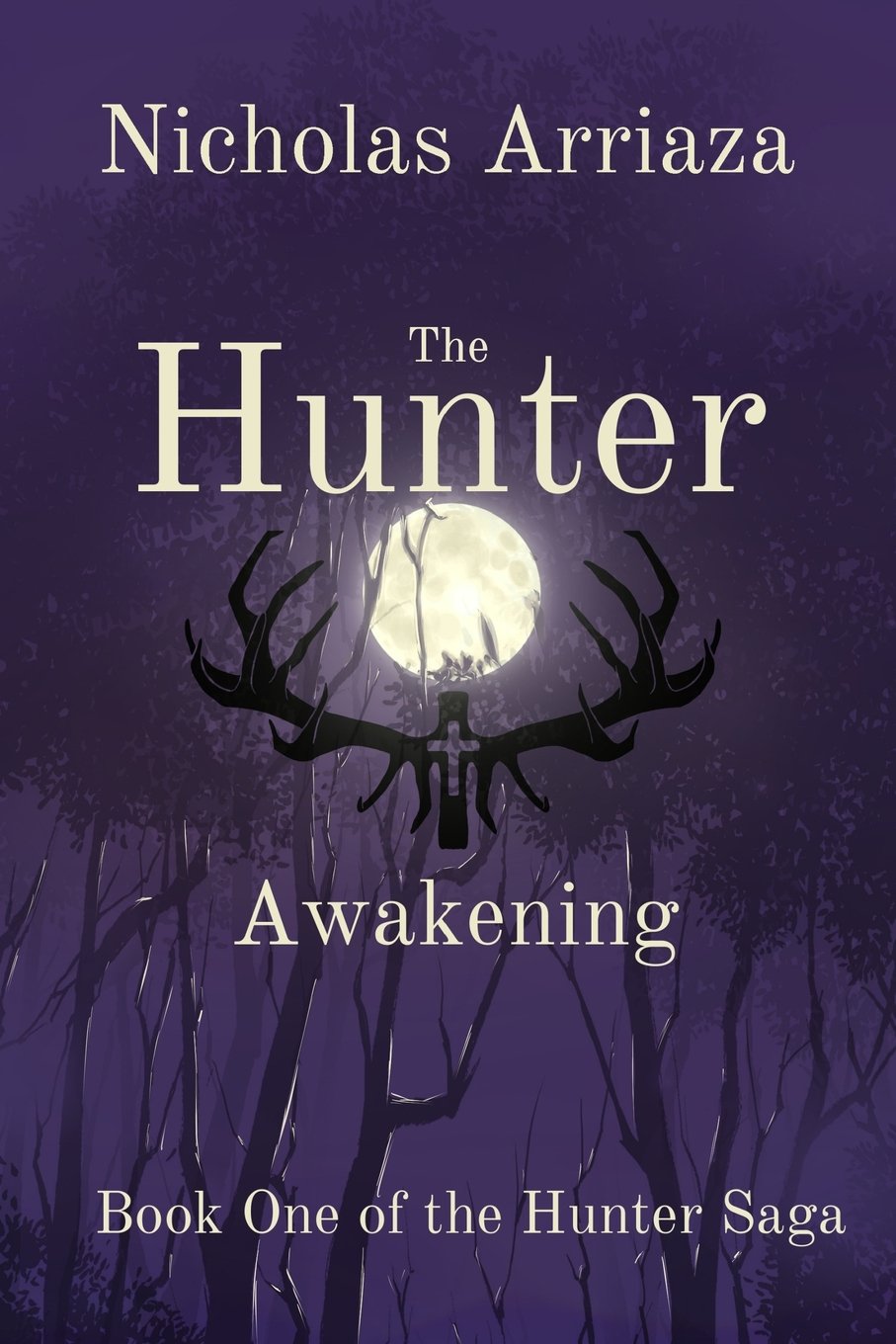 The Hunter: Awakening by Nicholas Arriaza
Story Summary:
The Hunter: Awakening, is the first of a series of novels that will explore the nature of good and evil and the question of redemption: Is it available to those who have perpetrated great evil? Not long after the theft of a leather-bound book from a hidden hillside tomb in LA, a young hiker inadvertently awakens something fearsome that has been laid to rest some two hundred years ago. Soon after an emaciated, amnesiac man falls from a cliffside trail into the backyard of young, pregnant, neurosurgeon Melisa Castro. The young doctor feels compelled to help the "John Doe" regain his memory. Meanwhile a vampire who no longer has a hunger for blood comes seeking to rectify the awakening only to find himself in the middle of a power struggle within the family Melisa's fiancé Chris leads. Chris has yet to tell Melisa of his true nature and the fact, she is carrying a werewolf's baby.
5 Stars San Francisco Book Review
In The Hunter: Awakening, we are introduced to Melisa Castro, a doctor who helps a man who falls onto her property and seems to have amnesia. As she is four months pregnant, she tries to be careful around him, but she finds herself needing to help this mysterious man. Even stranger, when she touches him, she sees visions of things that happened to him in the past, which he can't even remember. Melisa is slowly drawn into a world of vampires and werewolves and those that hunt them. She discovers that the battle between the Hunter and his prey has been going on for centuries. Melisa begins to realize that the child she carries might not be normal at all and that she might possess some supernatural powers as well. Because of the child she's carrying, she is in danger from the Hunter. But things aren't always black and white. The Hunter has been awakened, but he wasn't supposed to be, and now no one knows how the story will end.

I thoroughly enjoyed this book and look forward to the next in the series. The plot was great. Who doesn't love a story about werewolves and vampires? If you don't, you should. Even though Melisa was the main character, I actually liked Aaron, her future brother-in-law, and Ranald the best. Ranald, the sarcastic vampire, was an enjoyable character to read about. I hope that if I ever become one of the undead, I can still keep it light like he does. Aaron makes his brother, Chris, who is the father of Melisa's child, just look bad. He's willing to go as far as needed to protect her and her unborn child.

http://sanfranciscobookreview.com/product/the-hunter-awakening/
Amazon Link – http://amzn.to/2poA9Tc
Author Website: https://www.thehuntersaga.com/
Author Bio:
Nicholas Arriaza has worked as a pizza maker, an electrician, a carpenter, a luxury home electronics salesman, and an owner operator of a successful luxury custom home theater design company. He is now a stay at home dad and fantasy writer. He lives with his wife, their infant son, and Pit-Bull Basil in Los Angeles, CA. THE HUNTER: AWAKENING is his first published novel. He is currently working on the second novel of the saga.